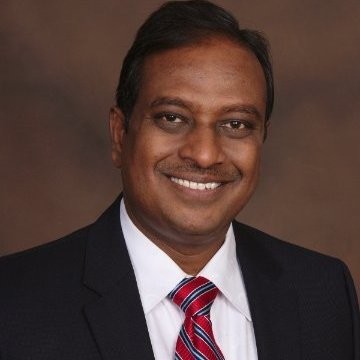 Bhaskar Kura, PhD, PE
Civil & Environmental Engineer, Environmental Expert Witness, Environmental Consultant, Professor-Emeritus of Civil & Environmental Engineering
Specialties & Experience of this Expert Witness
GENERAL SPECIAL TIES:
Environmental Engineering and Environmental
SPECIALTY FOCUS:
Air Quality Modeling, Indoor Air Quality, Hazardous Air Pollutants, Public Health, Cancer Risk, Worker Health, Pollution, Pollution Prevention, Hazardous Waste, Solid Waste, Medical Waste, Exposure Assessment, Emissions Modeling, Water Pollution, Green House Gas Emissions, Dispersion Modeling.
Dr. Bhaskar Kura is a higher education leader and has 35 years of professional experience as a professor, researcher, and scientist in the filed of environmental engineering. Over the years, he worked in industry, consulting, and academia. He is a registered Professional Environmental Engineer in the State of Louisiana.
He published more than 100 technical articles and supervised graduate students for their MS and PhD degrees. His core areas of expertise include, but not limited to:
Atmospheric Dispersion Modeling
Indoor Air Quality
Exposure Assessment (Public and Worker Health Risk Evaluation)
Water and Air Pollution Assessment
Waste Management
Pollution Prevention
Life cycle Costing and Life cycle Assessment
Evaluation of Toxicity and Hazard of Materials and Wastes
Green House Gas Emissions Assessment / Management
Compliance Evaluation with Federal, State, and Local Regulations
Inverse Dispersion Modeling to Evaluate Source Strength
Design and Development of Best Management Plans
Evaluation of Sustainability and Corporate Responsibility
As an experienced EHS&S (Environment, Health, Safety and Sustainability) leader, researcher, and educator, Dr. Bhaskar Kura currently serves as the President of a newly established institute, 12CARE, the International Institute for Clean Air Research and Education. 12CARE is a virtual institute that aims to improve global air quality, public health, and sustainability while reducing the impact of climate change through international collaboration . Over the years, Kura held many leadership positions in academia, industry, and consulting. More recently, he served as the Endowed Professor, Department Chairman, Center Director, and the Associate Dean of Engineering at the University of New Orleans.
Kura is a registered professional engineer in Louisiana and a graduate of the Management and Leadership in Education (MLE) program from Harvard University and obtained his Ph.D. from LSU, USA .
Kura published more than one hundred articles and his intelligent systems are scalable to various sectors such as petroleum, utilities, municipalities, automotive, maritime, and aerospace. His projects led to many solutions that are environmentally friendly, economically sensible, and sustainable technologies. He supervised more than 40 MS/Ph.D. students with more than $11 Million in external funding .
Kura served as an invited speaker at events in USA, India, China, Brazil, Turkey, Spain, the Netherlands, Denmark, the United Kingdom, France, Sweden, Italy, Portugal, Greece, Czech Republic, Canada, Colombia, Panama, Malaysia, and Singapore and has professional ties with many agencies in those countries.
Kura's current research, consulting, and educational projects cover many topics : Air Quality Management; Water Quality Management, Solid & Hazardous Waste
Management, Energy Efficiency and Sustainability; Worker and Public Exposures to Contaminants & Health Risks, Expert Witness & Litigation, World Ports and Sustainabilitv, a Knowledge-Based system; Decision Support Tools/Executive Training on EHS A (Environment, Health, and Safety).